The Graduate School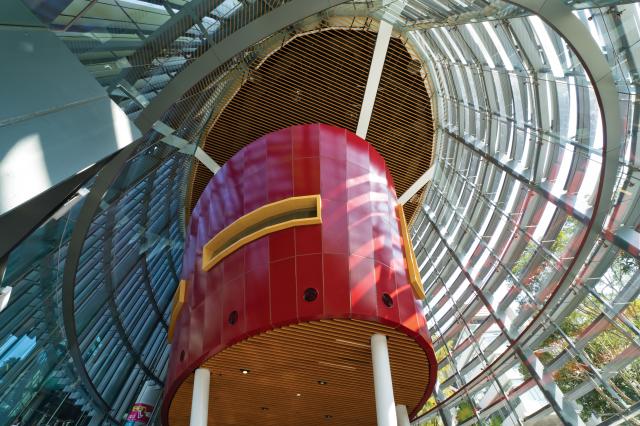 Ever since its establishment, The Chinese University of Hong Kong has devoted significant attention to postgraduate studies. CUHK first introduced programmes at the postgraduate level with the establishment of the School of Education in 1965. In the following year, the Graduate School was formally founded to undertake the research training of postgraduate studies in five Master's degree programmes: Chinese Language and Literature, Business Administration, Geography, History and Philosophy. Since then, the Graduate School has developed both horizontally and vertically by advancing into the realm of doctoral education.

Over the years, the Graduate School has been coordinating with various central administrative units, Faculties and Graduate Divisions on student and programme matters at postgraduate level.  The Graduate School will continue executing its functions as set out in its terms of reference.
Terms of Reference

I.    Introduction

The Graduate School of The Chinese University of Hong Kong co-ordinates as central administrative unit all postgraduate programmes leading to higher degrees and postgraduate diplomas and certificates.  The governance structure as well as specific functions of the Graduate School are set out below and in Annexes 1-3.

II.    Governance Structure

All postgraduate programmes are under the jurisdiction of a particular Graduate Division within a Faculty.  The Head of each Graduate Division reports both to the Dean of the Graduate School and the Department Chairman or – as the case may be - the Faculty Dean concerned for operations of his/her Graduate Division's postgraduate programmes.

The Graduate School provides administrative support to the Graduate Council and its Executive Committee.  The Graduate Council is a University body with the power and duty to (a) advise the Senate on all graduate programmes; (b) co-ordinate the activities of the Graduate Divisions; and (c) consider and deal with the recommendations of the various Graduate Divisions regarding course contents and the details of syllabuses.

As the academic and executive head of the Graduate School the Dean of the Graduate School is the chairman of the Graduate Council, the Executive Committee of the Graduate Council as well as its sub-committees. The Dean of the Graduate School reports to the Provost.

III.    Functions

The functions of the Graduate School are:
1)

Initiation, planning and implementation of various regulations, policies, rules and guidelines relating to postgraduate studies.

 
 
2) 


Provision of secretarial services to the Graduate Council, the Executive Committee of the Graduate Council and its sub-committees (Graduate School Admissions Committee, Bursary Sub-Committee and Graduate School Disciplinary Committee and other committees as required by the University).

 
 

3)

Overall quality assurance regarding postgraduate programmes and reporting to the Quality Assurance Council.

 
 
4)


Programme-specific quality assurance and reporting to Divisions/Faculties.

 
 
5)


Liaison with the UGC on postgraduate matters.

 
 
6)


All registry functions relating to research and taught postgraduate programmes/students, including:

 
| | | |
| --- | --- | --- |
|   |   |   |
|   | i) | admissions (incl. promotion and coordination of the admission exercise); |
|   | ii) | registration and student records (incl. leave, programme changes, withdrawals, postgraduate studentships); |
|   | iii) | assessments (term-end and graduation); |
|   | iv) | approval  and re-approval of postgraduate programmes; |
|   | v) | course inventory; |
|   | vi) | timetabling; |
|   | vii) | course registration; |
|   | viii) | publications (incl. admission prospectus, postgraduate student handbook, Code of Practice); |
|   | ix) | issuance and management of official documents (incl. transcripts, certifying letters, reports on curriculum details); |
|   | x) | quota management; |
|   | xi) | thesis matters (incl. procedures, copyright issues); and |
|   | xii) | statistics (Common Data Collection Format (CDCF) of UGC, quarterly enrolment statistics). |
| | |
| --- | --- |
|   |   |
| 7) | Other functions include |
| | | |
| --- | --- | --- |
|   |   |   |
|   | i) | University level coordination of the Hong Kong PhD Fellowship Scheme (HKPFS) (incl. liaison with the RGC); |
|   | ii) | organization and management of research skills and teaching skills courses for postgraduate students via the Centre for Learning Enhancement and Research (CLEAR); |
|   | iii) | liaising with sister institutions (e.g. via the Postgraduate Administrators' Circle); |
|   | iv) | coordination of joint RPg courses schemes with sister universities; |
|   | v) | facilitation of the communication and day-to-day cooperation between the University and Graduate Divisions; |
|   | vi) | organization of the annual Graduate School Information Exchange Forum to share information with Graduate Division Heads; and |
|   | vii) | organization of PG students events (incl. Graduate School Seminars). |